Last night I set out to do a quick project I had seen on pinterest, where you use the end of a bunch of celery in order to stamp beautiful, arty roses onto cards or stationary:
Source: homemadeserenity.blogspot.com via Meredith on Pinterest
Beautiful, right? So I set out with two celery husks, and added some paint, ready to do a quick stamping session before dinner.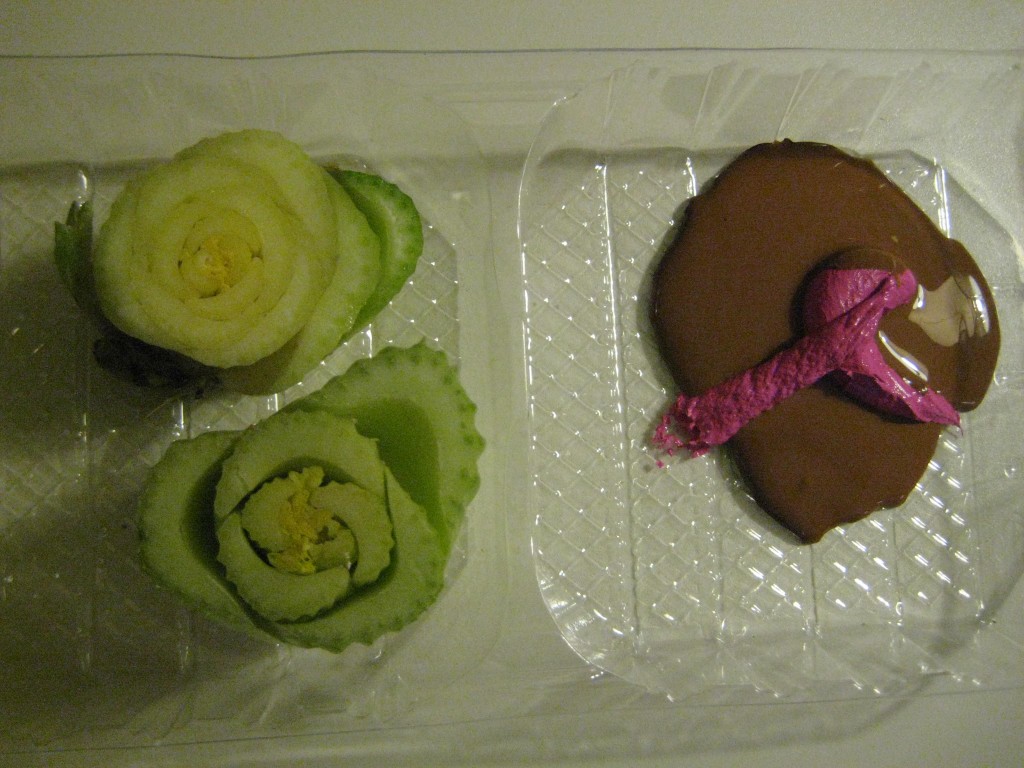 So in I dipped. Onto the paper I stamped. The result? Not quite as pretty as I had been promised by the craft goddesses on Pinterest: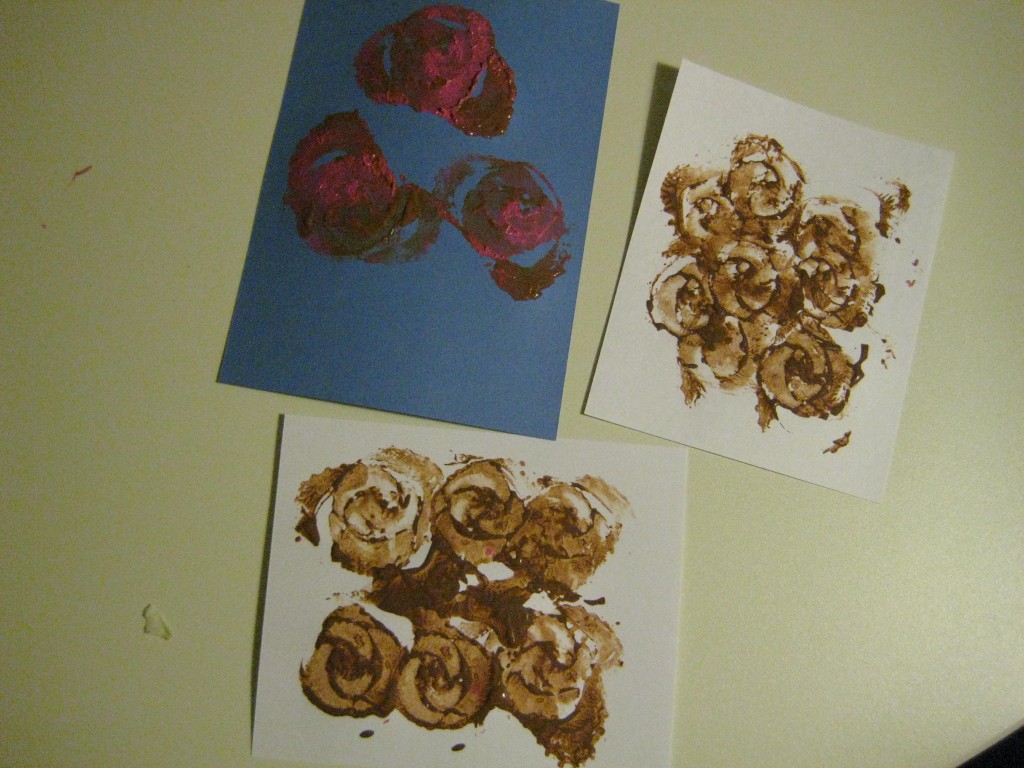 Yeepers. These were the best I got, and this was after I had dabbed the celery off onto newsprint first. I don't have a very dainty crafting hand, and I know this about myself. So, instead of ruining a bunch of fine cardstock with gloppy roses from planet poopy, I decided to do some quick thinking.
What can I use to make a last minute stamp before the extra paint dries? I know! an old ratty kitchen sponge in need of replacement!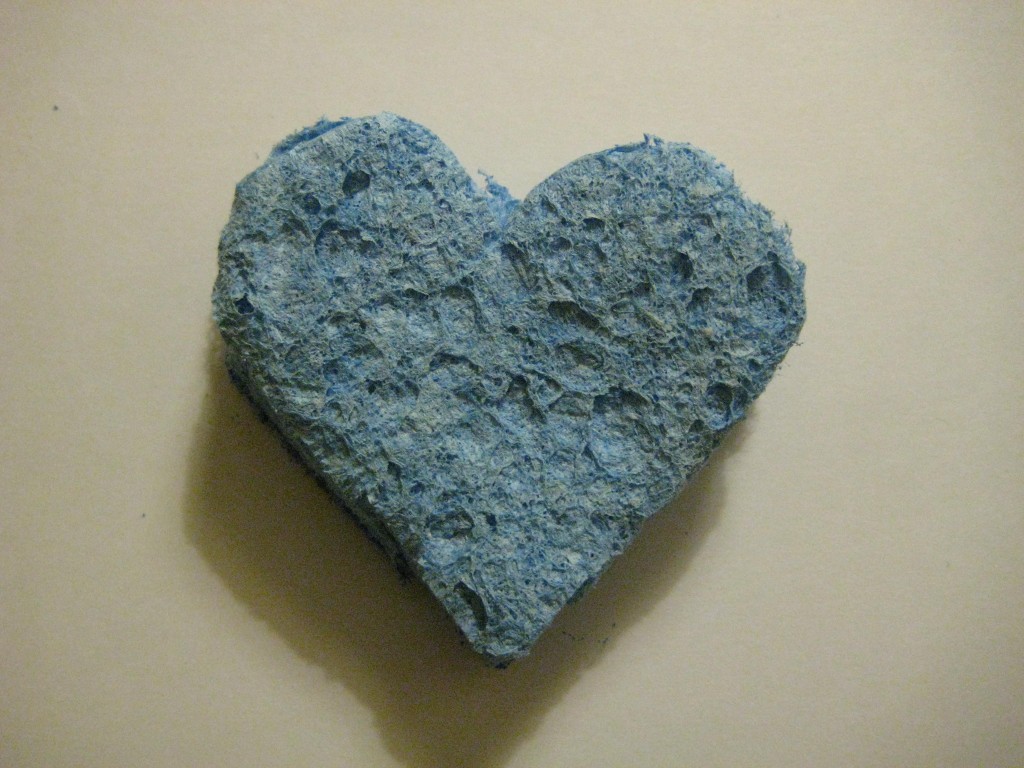 Cut the sponge into the desired shape… and stamp away!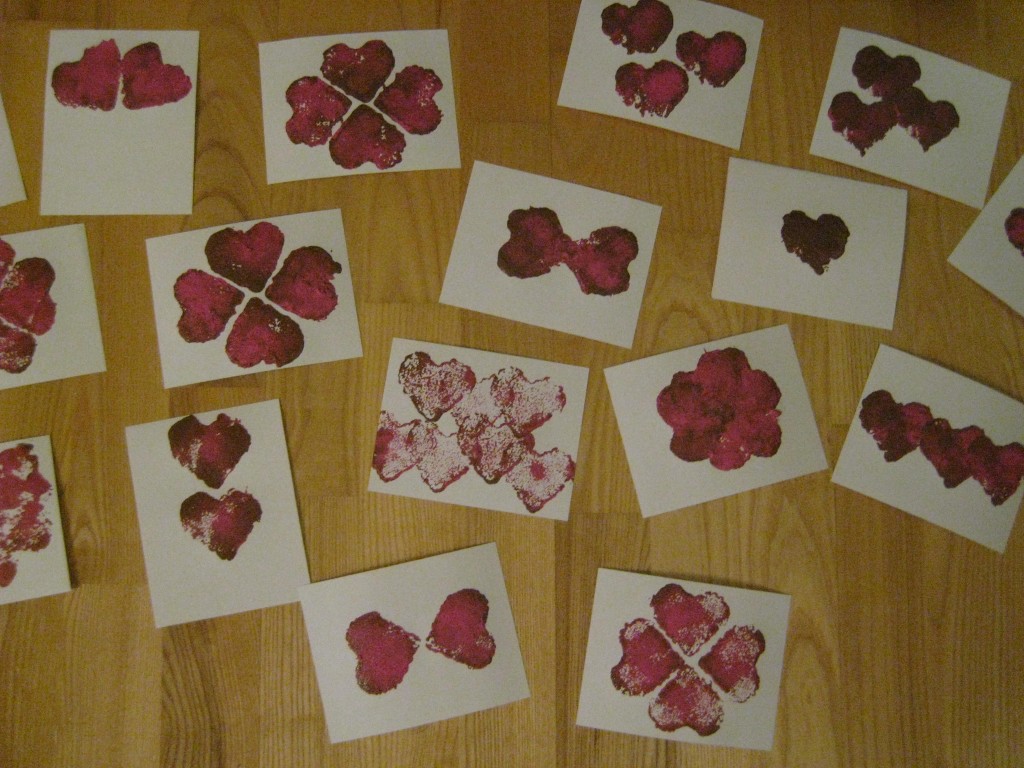 Watch out, my funny Valentines! Some incarnation of these might be showing up in your mailboxes come February!
What do you do when projects don't turn out how you were expecting them to? Do you scrap the whole thing or try to morph it into a new project that will work?
Meri