This morning I woke up (okay, it was after eleven) to see the most beautiful coating of snow on the trees outside. I immediately put on my coat and boots to capture it. I'm glad I did, because it was all melted by noon.
Once inside, I was admiring man-go-round's gardening prowess and took some photos of our blooming Christmas Cactus. Together, the frosty winter wonderland and blooming indoor garden made quite a pretty composition: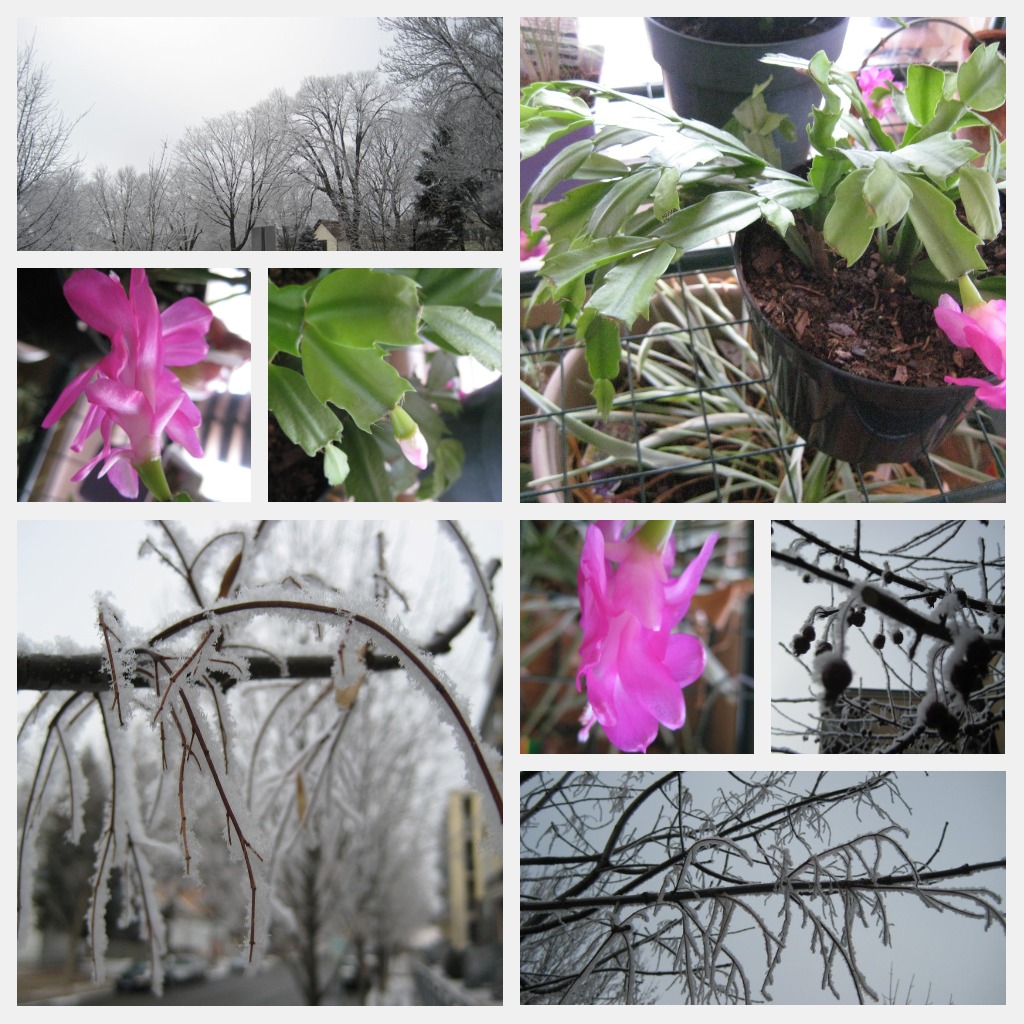 Well, we're off to a family celebration, so I'll be back in the next day or two to break the news about the NEW Munch Madness!
What are you doing today or for the Superbowl tomorrow? Do you keep plants indoors to have signs of life during the wintertime?
Meri