Okay, okay, so perhaps its jumping the gun just a tad to admit to having Spring Fever already… but I can't HELP it- it's everywhere!
So for this Make My List Monday, I'm going to share some of the reasons I'm so psyched for springtime to come!
I wore my new polka dot dress from Target today, and I've been seeing the most fun polka dots and spring prints all over TV… some of these pictures are hard to see but all of the below prints are either polka dots or hearts! Too cute!

cwtv.com

nbc.com

cwtv.com

nbc.com

Going to Arizona to check out some natural wonders
Throwing my sister a baby shower and welcoming my first nephew into the world shortly after
New season of America's Next Top Model- British Invasion… 
The slow arrival of wildlife to the area! Neighbors have seen bald eagles, foxes, and other little birdies about!
I'm also excited to continue on with Munch Madness- the Sugarbowl! I've been so happy to have such good participation so far with voting- KEEP IT UP! This stupid game wouldn't be any fun for me if people weren't humoring me and playing along, so THANK YOU ALL!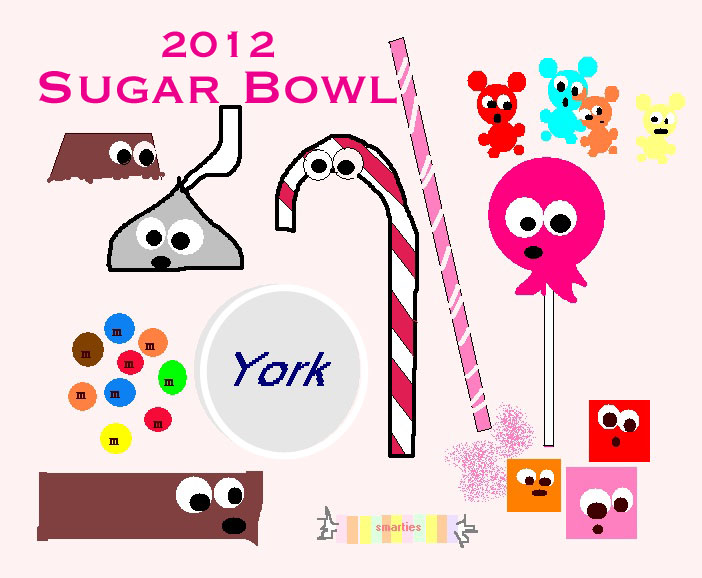 Last night M&Ms took on Almond Joy… I had predicted who might win this one, but I hadn't imagined…the first SHUT OUT! Unless I'm mistaken, not a single soul voted for poor Almond Joy. I can't say I blame them though, I'm a die-hard M&M lover all the way. M&Ms for the win!
Up tonight: Gummy Bears vs. Sour Patch Kids
Vote away! What are you excited for coming up this spring?
Meri