Hi y'all. Want to see one of the crafts I've been working on? It's all finished and I hung it up today: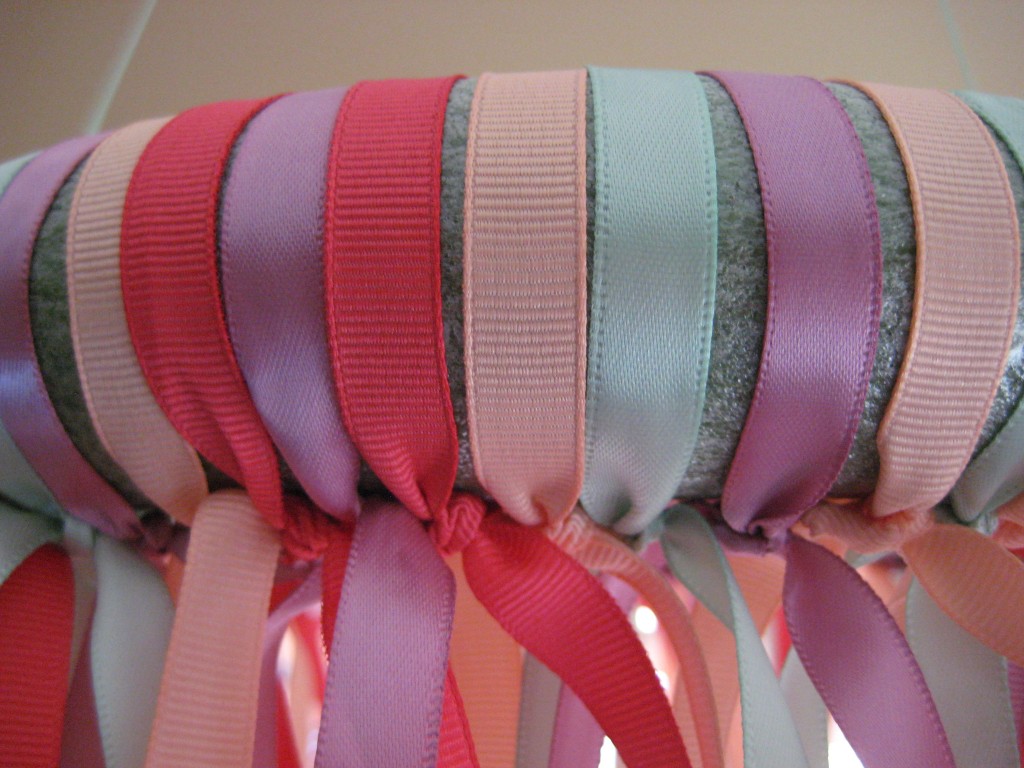 What is it?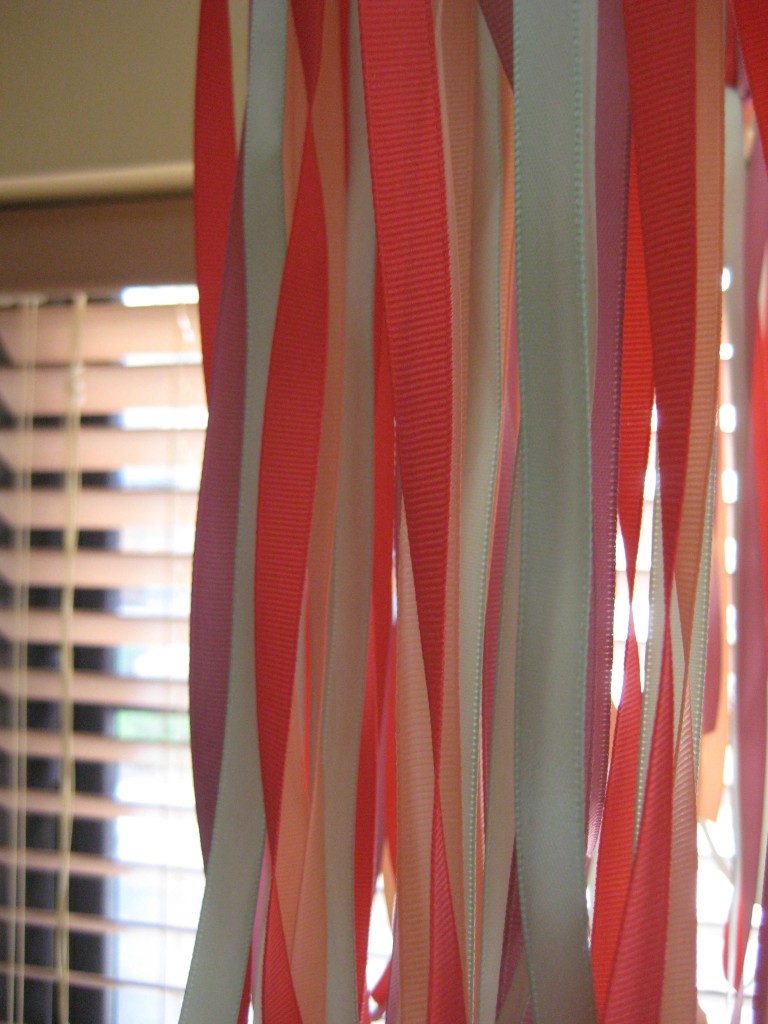 Can you tell yet?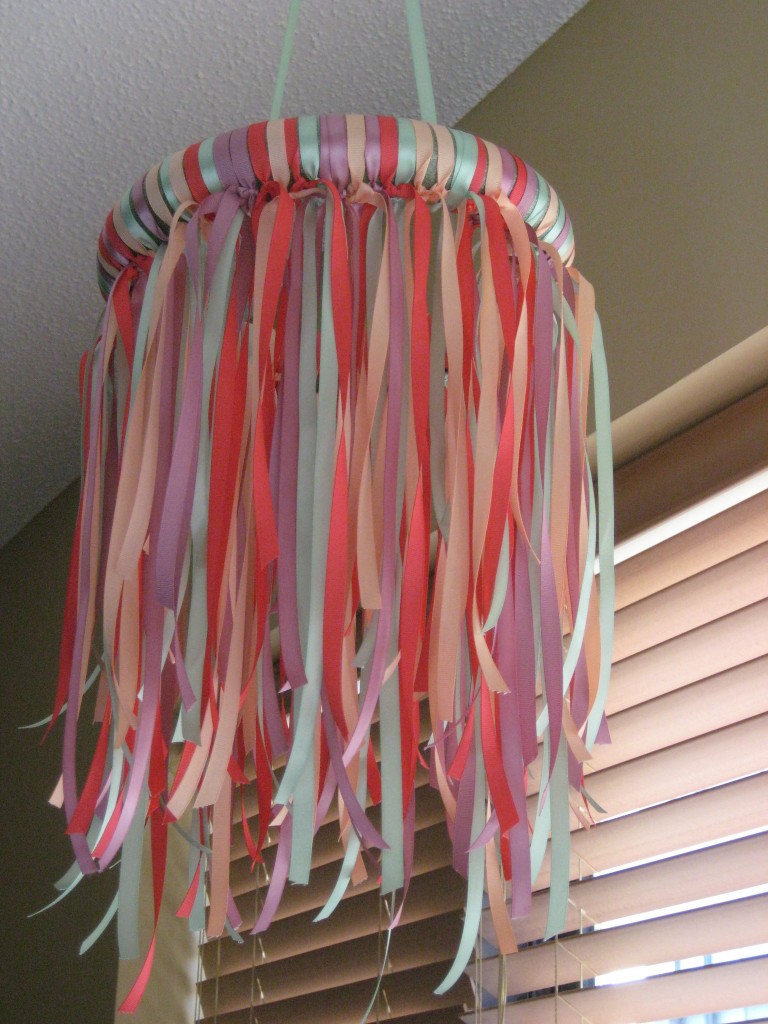 It's a bird- it's a plane- it's an inspired by Martha Stewart ribbon chandelier!
To make, you'll need:
several colors of complementary ribbons. I chose springtime colors.
a ring of some kind, about 12 inches in diameter. I used a sage green foam wreath base from Michaels because it is really lightweight and matched my green ribbon pretty well.
Scissors
Yep, that is all you need. Simply cut a bunch of lengths of ribbon in each color (I used different lengths so it wouldn't be too perfect, about 2-3 feet long each). Then I tied them around the wreath somewhere in the middle, and used one long ribbon looped over a hook to hang it from the ceiling. 
That's it. Now go make one! This entire project cost about 4 dollars using Michael's coupons (well, free for me because of my generous family gifting me with Michaels gift cards) and it really brightens up the home!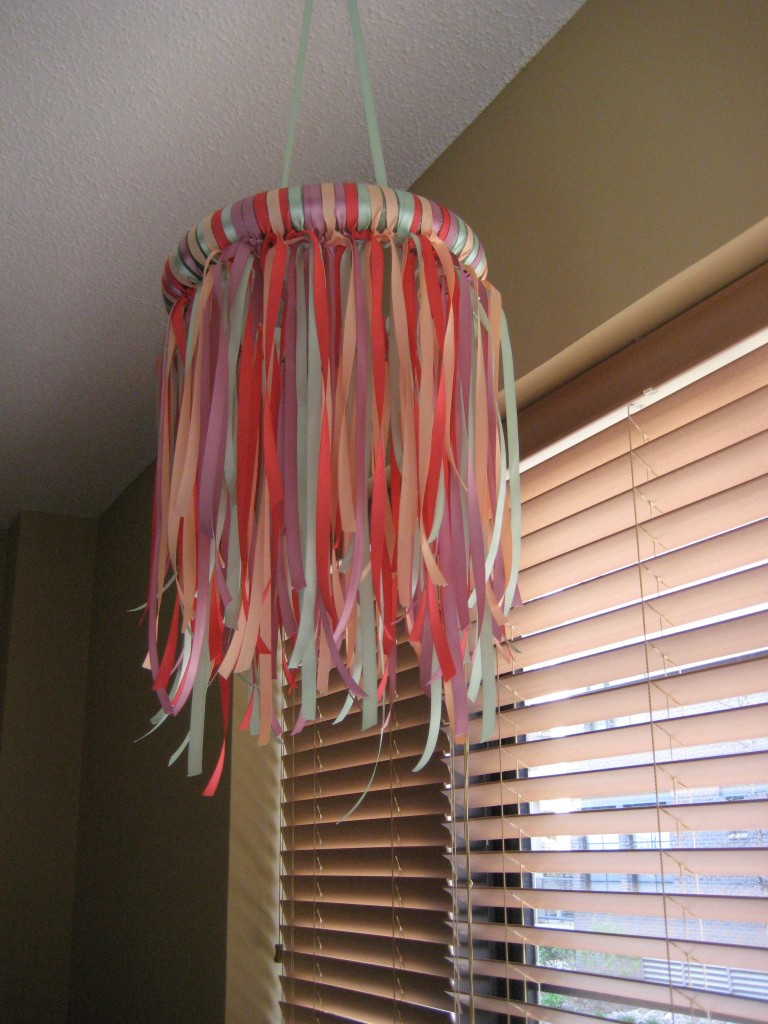 Happy Spring! Now who wants to do an early dance around the may pole?
Meri