Yes, friends- Remember This? turns out to be the feature that keeps on giving here at Meri-Goes-Round. I can't seem to get enough nostalgia lately, and it seems the more of these posts that I do, the more and more I want to do.
Thus, here is Remember This? episode 8:
1. Blossom hats- Okay, so I have to admit that I never actually watched the show, "Blossom," but somehow I managed to cull the necessary pop  culture info from it anyway; they had weird names (Blossom, Six?), Joey Lawrence liked to say, "Whoa," and Blossom had a really cool floppy hat adorned with flowers. I proceeded to buy one of these hats and cover my 9 year old head for the entirety of a trip to the Caymans and then most of third grade afterwards. I'm not ashamed- I looked good, man… actually, come to think of it, my haircut was quite similar to this as well.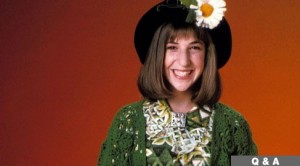 2. "As if!"- Surey I've already extolled the virtues of Cher Horowitz in some part of the Remember This? catalog, but I don't think I've discussed her slang yet. "As if!" gave my seventh grade self all the sass I needed and more to dis the boys I wasn't yet even actually really dating or even talking to…
3. Fruitopia- Forget Snapple, I was crazy about Fruitopia. I can't remember anything about it except that I thought it was super cool and that this beverage would deliver me to the ultimate sugar high while possibly deceiving my mother into thinking, for a second, that it was fruit/ juice and not sugar water.
I think Lisa Simpson said it best, "And to cool off, nothing beats Fruitopia! The iced tea brewed by hippies but distributed by a heartless, multi-national corporation!"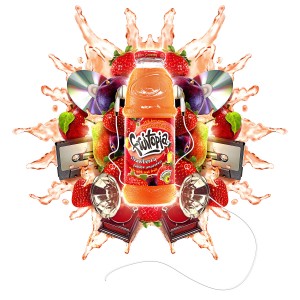 4. Devon Sawa- Okay, so he's still around, probably, somewhere, but he sure isn't the hot commodity he was back in the 90s. Think Now and Then. Me and every chick I knew (and probably some of the dudes too) were crushin' on this guy.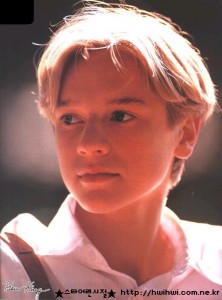 5. Fruit Stripe gum- Forget that this gum had flavor for less than 3 seconds, it rocked because a) it had crappy tattoos in the wrappers that didn't work b) it had a cool name c) it was really colorful. I'd probably still buy it even though now I know there is Stride gum which lasts almost too long…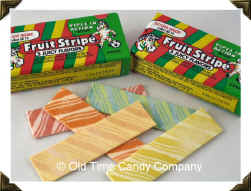 Which of the latest "Remember This?" items do you remember? Did you waste your money on Fruit Stripe and Fruitopia too?
Meri