Lately we've been having a bit of a cold spell. The bright spots in the winter have been both literal (my blooming birthday amaryllis plant from my parents) and a little more subdued (the icy crystal patterns in the snow that I see walking to work each day).
Here is a quick collection of flower and frost: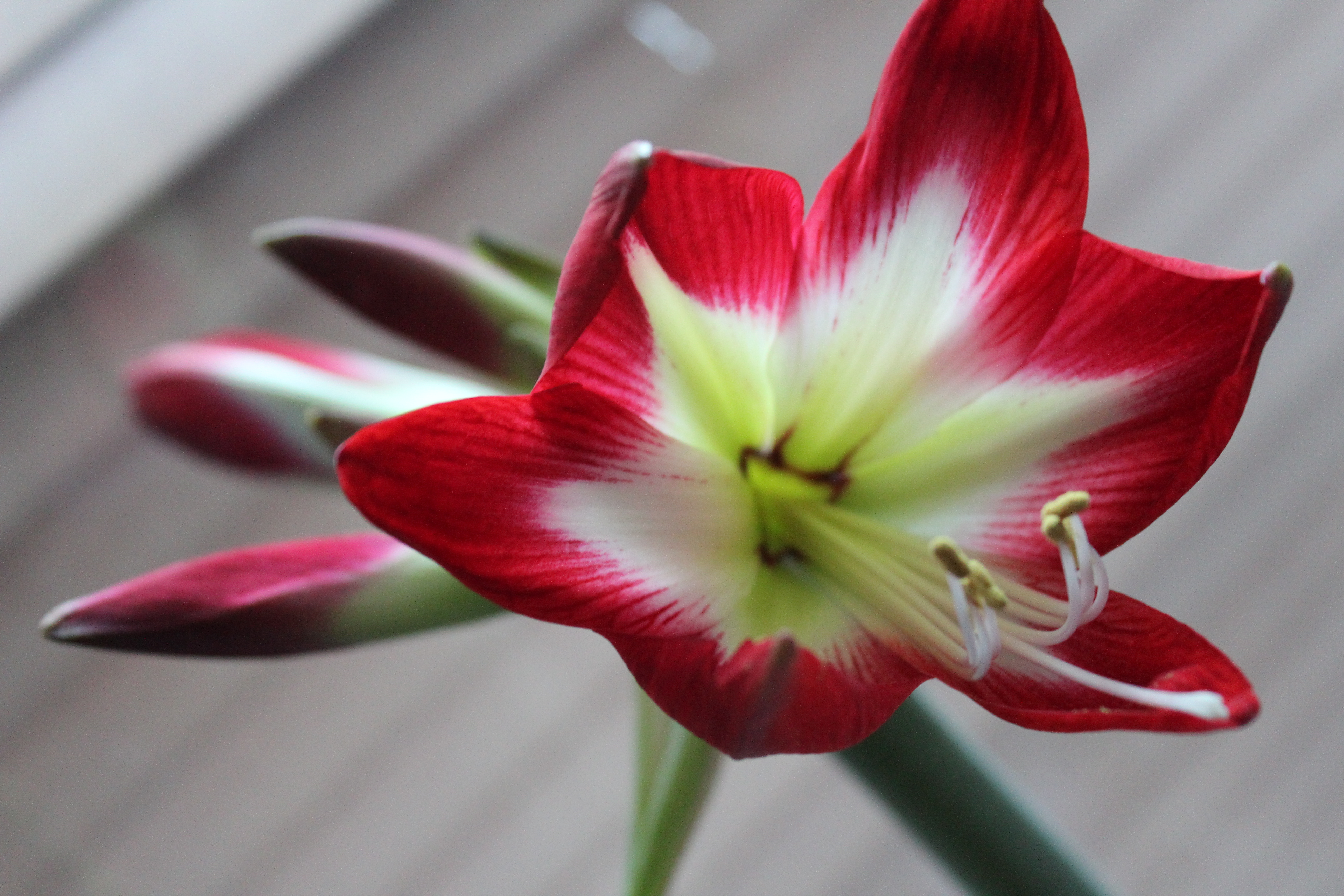 What bright spots and colorful delights have you been seeing this winter? Do you keep indoor plants?
Meri