Today's topic (the infamous stomach bug and subsequent BRAT diet to cure oneself) is not one of my favorite topics, but this past week it… "came up." (groan, I know…)
Since I don't particularly like any of the components of the BRAT diet (which in case you aren't familiar, is the go- to food choices of those who have recently had food poisoning/ stomach flu/ similar, and consists of:

Bananas

Rice (white rice, that is)
Applesauce
Toast (again, this is your basic white bread, not any yummy seeded loaf or anything)
So what's a girl to do? I made it half a day on sips of water and puffed rice, and then my growling, churning, hungry stomach demanded I go to town on some of these simple starchy, dreadfully dull foods. Just like any other recipe, I had a hard time following the rules "exactly"…
First off, bananas. I can barely stomach bananas on a regular day, so I knew I would have to whip up some "bananarama" as I call it, or pureed frozen banana chunks, also known in some circles as "banana soft serve." Usually I would add all kinds of "fixings" like peanut butter or m&ms or more fruit, but today I kept it simple with just a dash of cinnamon. (pictured below- strawberry soft serve from a different day when I had the energy to photograph my food for y'all…)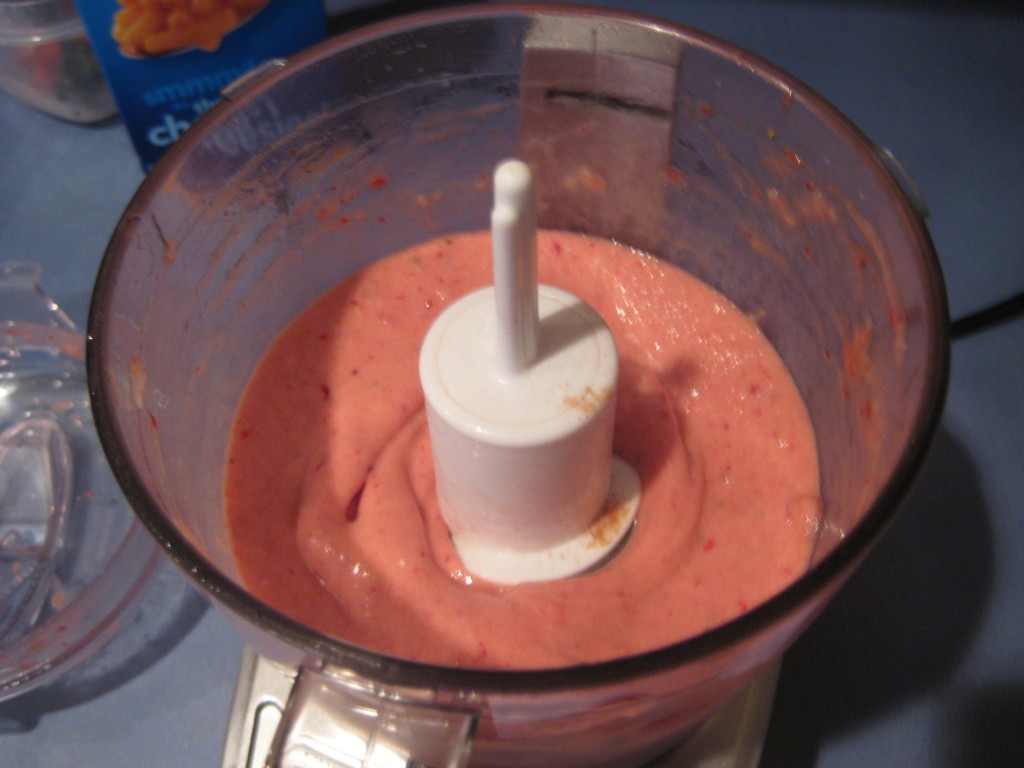 Next up, rice. Well, I don't like white rice much at all and it takes forever to cook, but I figured that oatmeal or quinoa flakes would be similar to digestion and so I have been eating a little bit of each of these. I incorporated my version of toast, saltines, as a garnish to both of these bowls, and I have to say- oatmeal with saltines is actually really tasty! (below are quinoa flakes without saltines, from a previous venture)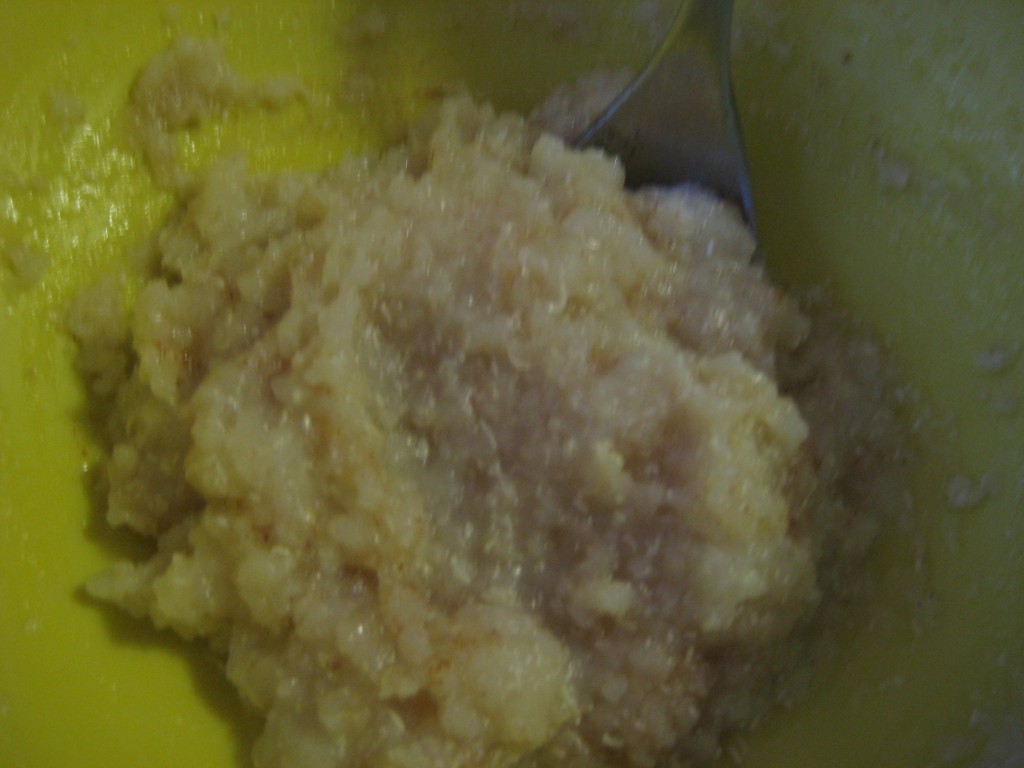 Applesauce is pretty standard. I don't love it, but I've been having it in place of my usual daily serving of fruit (raspberries or blackberries still seem a little harsh for my poor belly). Toast we got "out of the way" with the saltines, so I graduated to a few items off the brat menu:
-mashed potatoes (tonight will be my third night in a row)- instead of using a kind of dairy that is too hard on my stomach like milk or butter, I've been using plain yogurt (siggi's skyr to be precise) which has probiotics in it- yay yay happy in my belly!- and also makes the mashed potatoes really creamy. Greek yogurt would be just the same.
-rather than my usual favorite beverage (beer, coconut la croix, zevia cream soda) I bought a few synergy kombucha drinks to get even MORE probiotics going in my guts. They aren't my favorite, but taste better than I thought they would.
Along with these boring-ass foods, I've also been keeping with my typical vitamin regimen and drinking lots of chamomile, peppermint, and ginger tea as well as water. I sure hope I'm back to normal soon, though… I miss my peppers!
What do you eat when you've been hit with a tummy flu? Do you have any other variations on the bland diet brat diet for me to try? Does anyone else put saltines in their oatmeal?
Meri