So lately I've been hearing a lot about the Disney Princess brand/ franchise. First it was all of the crap in the Target dollar bins, then it was some article about Macy's making Minnie Mouse super skinny and the scandal surrounding that. Finally, I read an article about the backlash of the powers that be at Disney "prettying up" Merida, the heroine from Brave, in their appropriation of the splendid Scottish lassie for their own use.
It made me think. Sure, I loved Ariel and Belle and the rest of the gang (Aurora and her freaking color changing dress? Us little girls didn't really stand a chance). What stood out to me more, though, was the "real life" ladies I watched on the larger than life Disney channel- and so now I will take you on a trip down memory lane to see who else lived for these "real" gals (okay, so some were really just live action characters, but work with me…)
1. Princess Nadia Comaneci
I am embarrassed to admit that I still don't really know the real facts about this Olympian. Until about 10 years ago I thought her name was "Nadia ComanEECH." What I  have drilled into my brain, however, are countless quotations from Disney's biopic about the famous gymnast and her many struggles. I thought Bela Caroli looked like Scott Baio and I didn't understand why Tiadora (no idea who the hell she is) got the shaft most of the time. I also didn't understand why Nadia couldn't eat ice cream (obviously I was not a competitive athlete). All I know is that this movie inspired my sisters and I to whip our barbie dolls around in "gymnastic competitions" for years to come thanks to this gem.
2. Princess Alexia Wheaton
Okay, go ahead and pretend you've never seen the movie, "Wish Upon A Star," starring a young Katherine Heigl. Sure, she was kind of a Biznotch, but I always identified with the glam older sister in this freaky friday style romp. It inspired me to buy some atrocious frosted lavender lipstick. You can find it now streaming on Netflix…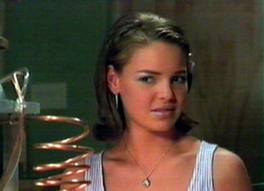 3. Princesses Hayley Mills and Hayley Mills
Why is she two? Because of the Parent Trap, obvs! I have to say it breaks my heart a bit to hear kids talk about the Lindsey Lohan remake like it has anything to do with the original. Sure, I'm charmed by the new one, and I LOVE that they named the bitchy stepmom Meredith… but it doesn't really compare to "lets get together, yeah yeah yeah…" Oh man now I want to watch this one.
and finally….
4. Princess Sonora Webster
If you haven't seen "Wild Hearts Can't Be Broken," you have some homework to do right now. If for no other reason, the super duper dreamy love interest is played by Sixteen Candles' Jake Ryan (anyone know his real name? What the dickens happened to him anyway?) Sonora Webster was a total badass, and to this very day I want to travel back to depression era circuses to relive her glamour. And to put that damn Marie in her place. Also, whatshisface's mullet is MASTERFUL, my friends…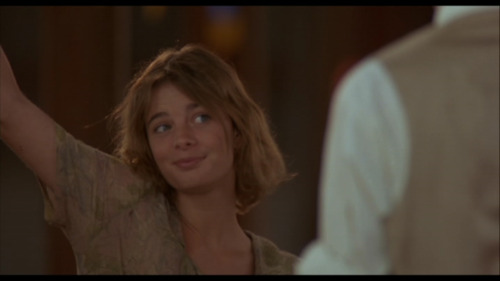 Did you grow up loving Ariel, Belle, and Jasmine or Nadia, Hayley, and Sonora? Or are you a youngun who loves Tiana and Merida too?
Princess Meri