and grow outside the fence!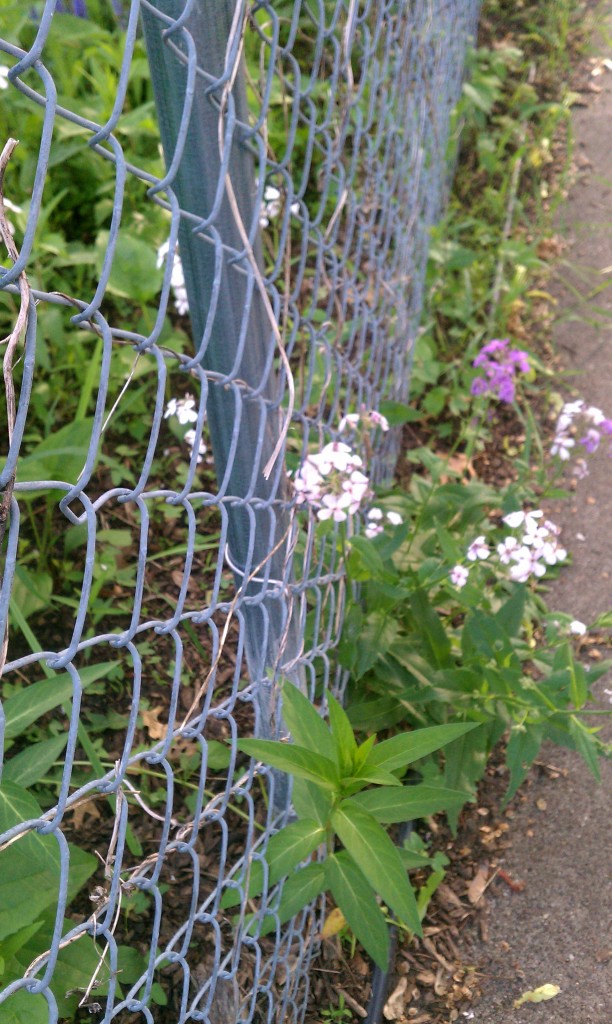 Last night was the perfect evening for a walk. The weather was making me happy all day (sneaking in little sun breaks throughout the day, as was chatting with my neighbor, a friend, and of course man-go-round after my evening stroll. I was inside studying too early to be howling at the "honey moon" but I sure did enjoy the entire day.
How do you "grow outside the fence"?
Meri