Yesterday (Sunday) my school took a little field trip with a famous herbalist in order to learn some medicinal applications for plants both homeopathically and in other branches of medicine.
The day started out very stormy, and we were skeptical about the herb walk and how it would all pan out. Nonetheless we got on our galoshes and put our hoods up as we set out into the park.
We did get ourselves a bit of rain, but the heavy canopy of trees kept us mostly dry. As we slop slopped through the mud onward down the trails, the sun slyly crept out to greet us.
And as it did so, we were suddenly met by some of Minnesota's greatest and most famous beauties…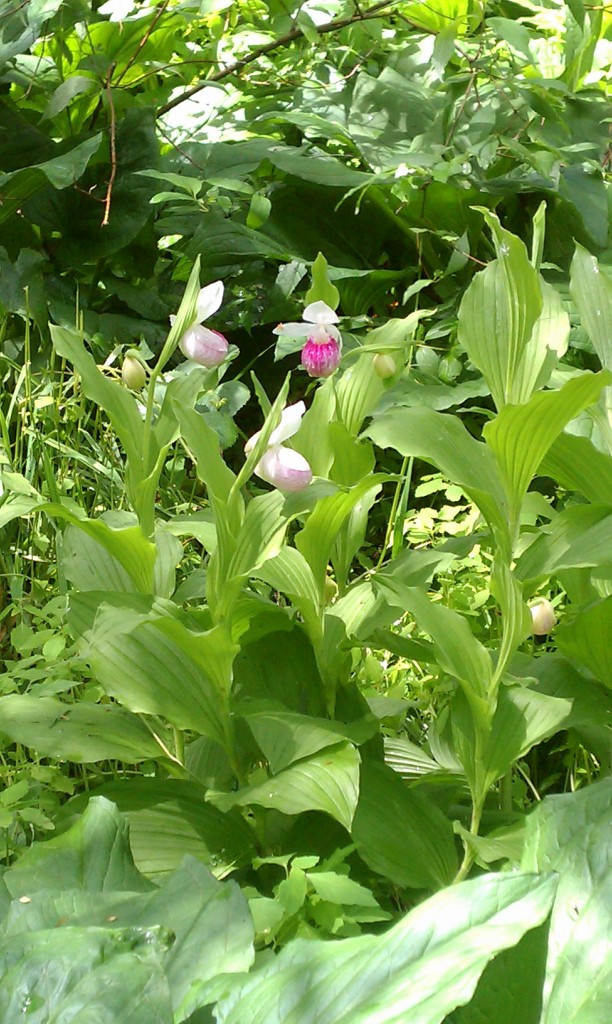 (I threw in a field of horse tails for good measure- as the backdrop for the lady slippers as well as some irises and wild calla lilies, it was truly special). The rain stayed away for the rest of the afternoon, too.
What a lovely "sun"day surprise!
Have you ever seen our lovely state flower, the showy lady slipper? This is only my second sighting of them, and the most spectacular by far!
Meri