I'm back after an unexpected hiatus from this blog (school, work, family, hobbies… it's a busy busy bee world out there) to share some of my recent google-fueled culinary exploits.
As winter drones on (and it's just barely begun) with gray and cold everywhere I look… I get excited to see exotic, tropical fruits adorning the walls at my farmer's market finds local Cub Foods or co-op.
For a recent shared birthday, my co-workers and I planned a "fruits from around the world" party in our office since they know how fruity I am. I decided to take this opportunity to bring in an exotic (to me, but probably  not to those in desert climates) find…
Fruit #1: the green cactus pear:
So there you have the shiny store-bought version. I had no idea what to do with it once I purchased it, so after a quick youtube search and a few videos watched, I sawed into it with gusto. For this guy, you basically start cutting into it, then unpeel it easily, almost like a hard-cooked egg or an orange, and slice.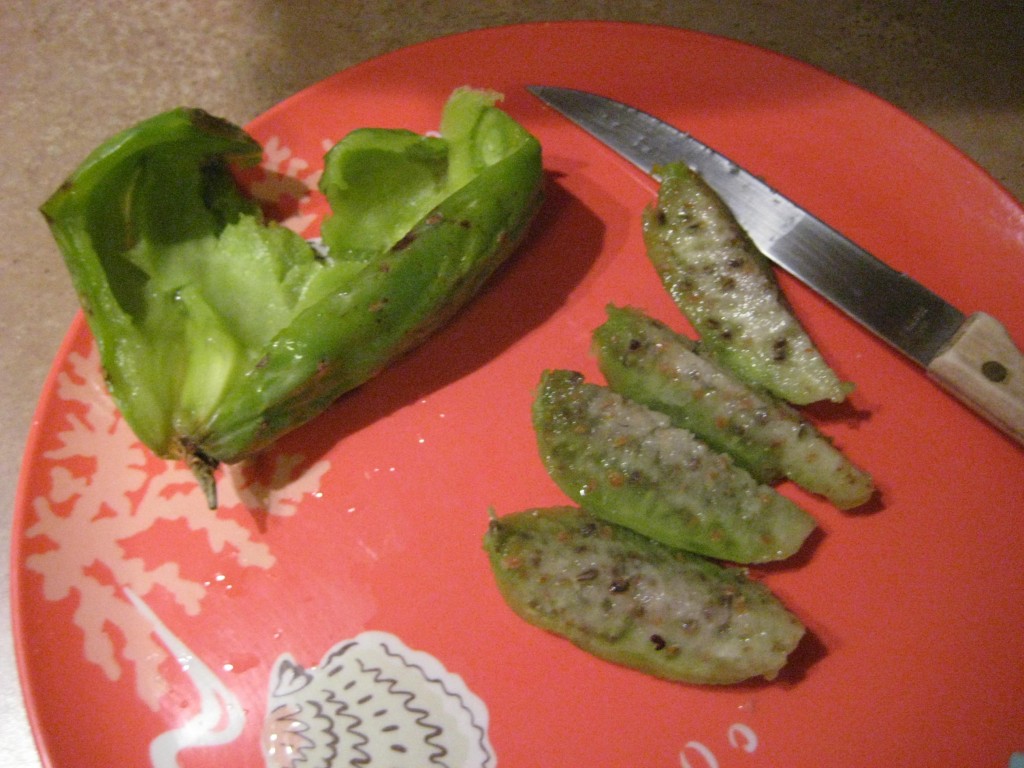 Verdict? Delicious fruit. Can't stand the (edible, but very present) seeds. I chose to spit them out as I ate, making this a tedious and not very graceful way to have a snack (I have a similar problem when I eat pomegranate seeds, so I'm probably missing out on a lot of good fiber). Would I buy again? Probably not. But if I'm ever starving in a desert land and I come across one of these, I'll be prepared.
At the end of the day, I considered this a victory (as anything compared to my experience with the horned melon has to be considered edible and good to eat). Based on this confidence, I struck again with a fruit I had always seen but never known how to prepare:
Fruit #2- the hachiya persimmon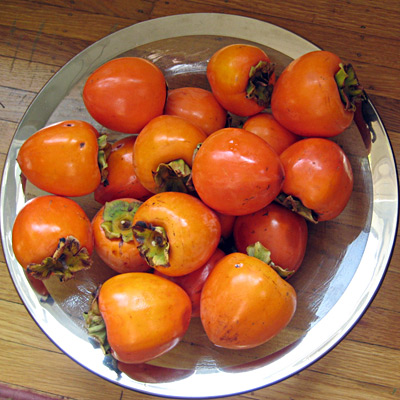 After a quick google (I always check up on new-to-me foods to make sure all parts are edible, as though I'm better off entrusting my health to the trolls lurking on the web), I found that this one is actually ridiculously easy to eat/ prepare. The important part here is to let it ripen to fully soft (which I hastened by letting it comingle with a honeycrisp in a paper bag for 2 days)… and then just cut off the top and slice any way you like (the skin is edible).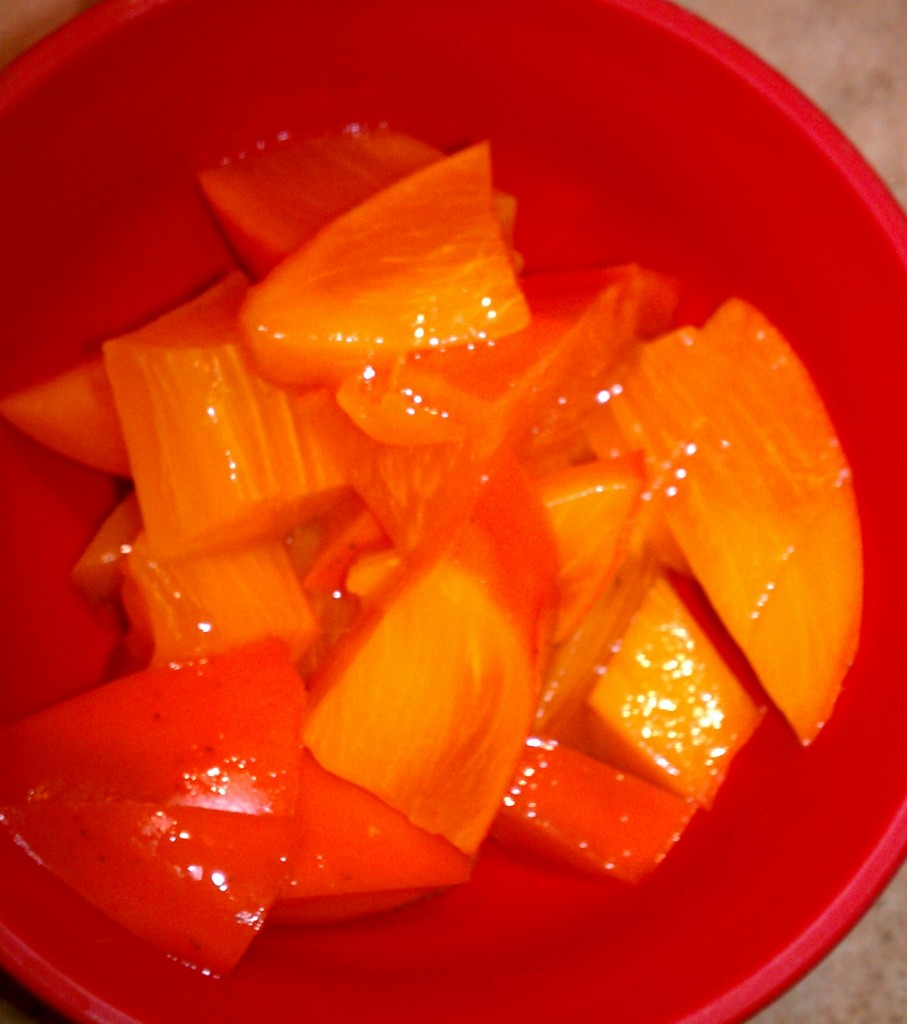 Verdict? Quite tasty, and definitely easy. It reminded me a bit of a nectarine or plum. Very pretty color!
So what is the moral of this story? Buying a new food can be a gamble, but what would life be like if we never tried new things? I say each new day is an opportunity for a new experience, whether big or small! Dig in!
What is the strangest fruit or food you have ever tried? Did you regret it or are you glad you did?
Meri