Okay okay okay- enough of me blabbing about Munch Madness (part 2) and not sharing anything… it's time to get this party started! Last time we played, I went UBER healthy and pitted fruits against vegetables for an epic battle.
It was all fun and games, and fruit/ strawberries won in the end.
This time, I'm not feeling quite so healthy. I'm feeling kind of naughty… it's time to raid the candy jar!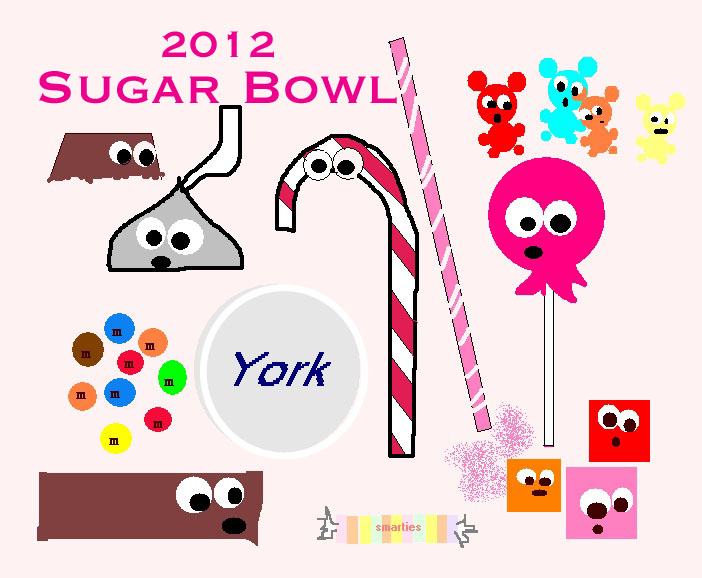 So how we'll play is that one side of the bracket will feature chocolate bars and chocolatey treats, and the other side will include more traditional "candies." In the end, the best of each world will meet in the middle and will face off for the ULTIMATE confection.
Willy Wonka ain't got nothin' on me… So here is the breakdown: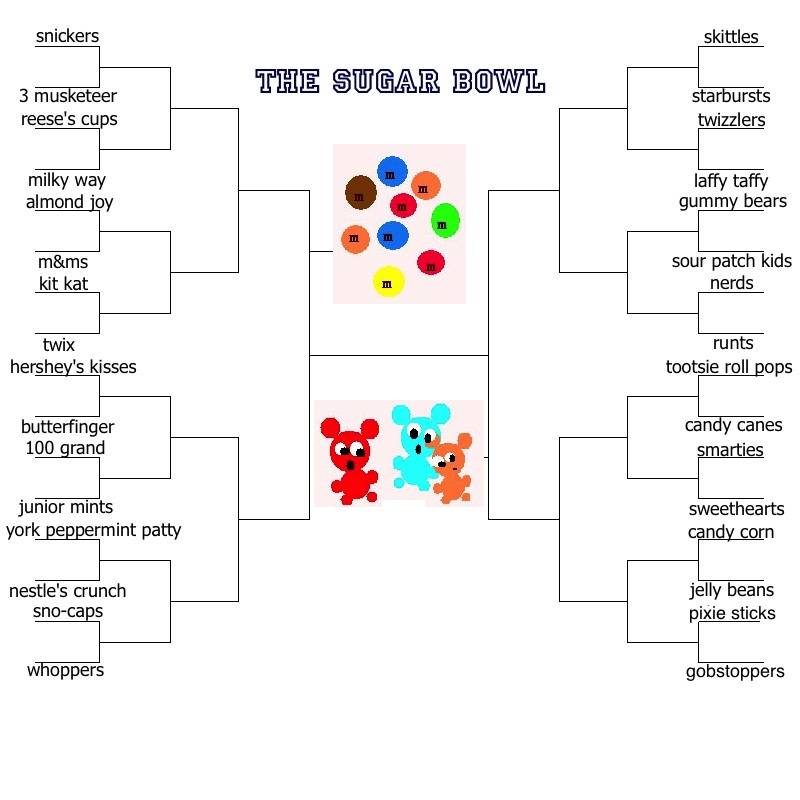 looks like a tough competition! We're all sure to have a sugar high by the end of this!
Just for today, since this is the inaugural match, we'll do one battle from EACH side of the bracket:
Place your votes:
1. Snickers vs. 3 Musketeers
2. Skittles vs. Starbursts
What are you waiting for- VOTE!
Meri